Business Utilities
Stats​
---
Business stats are widgets that appear on a user's dashboard, that give information about the business and a user's tasks on the RMS.
The stats page allows users to add and remove widgets from their dashboard.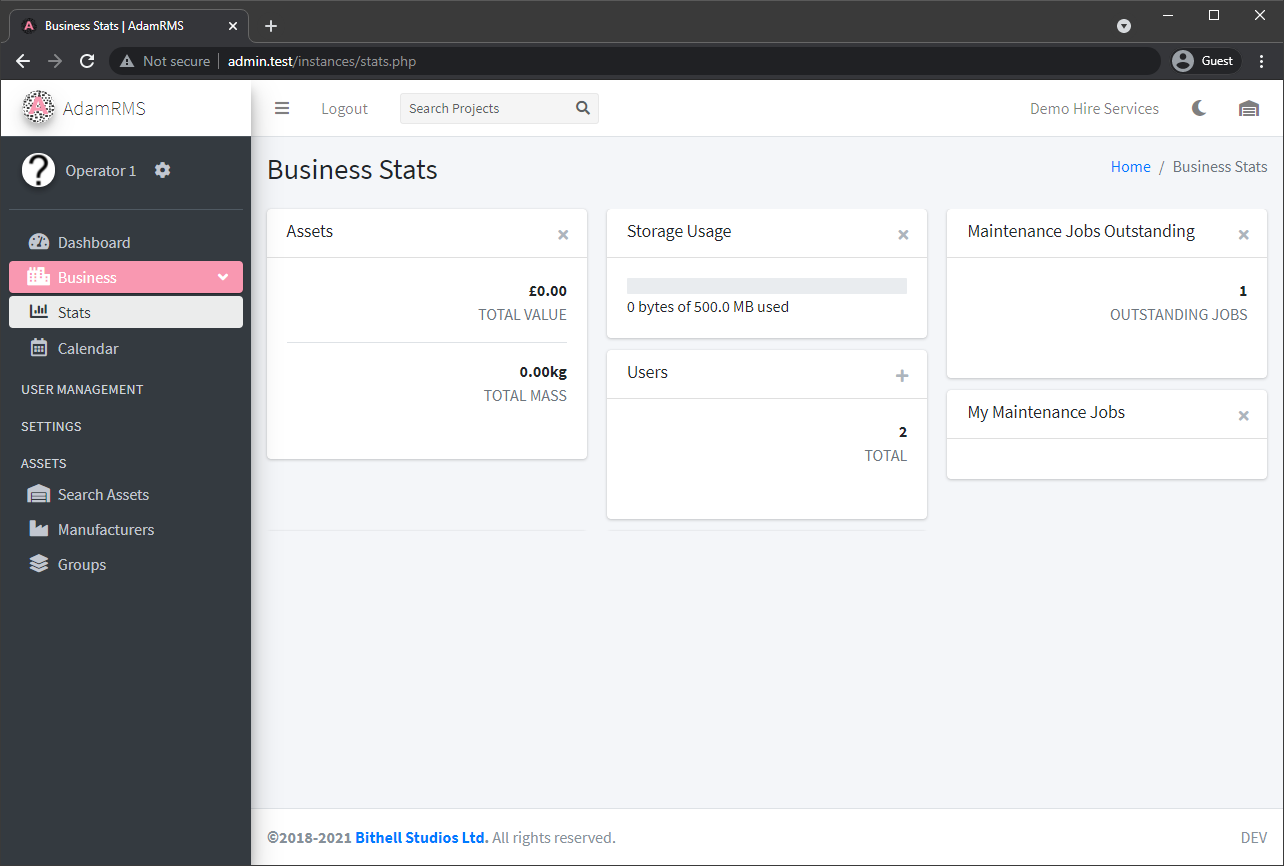 Business Stats Widgets
Calendar​
---
The Business Calendar shows an overview of all projects that are currently not archived or deleted.
It is repeated on the main Dashboard page.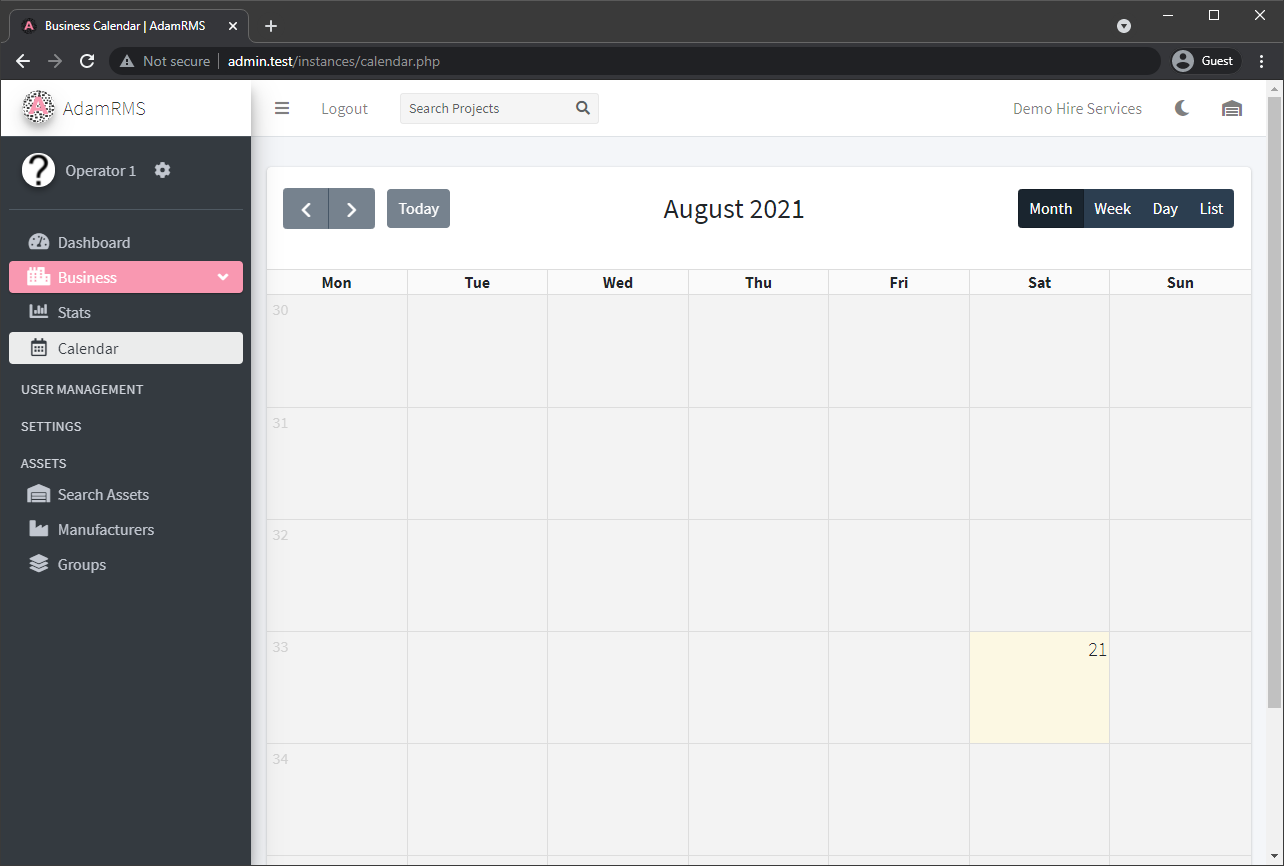 Business Calendar
Clients​
---
The Clients page lists all business clients, and is where new ones are added. There are a number of fields about each client, which includes the total amount paid to your business and how much is owed by the client
Client Permissions
36 - View Clients List
37 - Add new Client
39 - Edit Client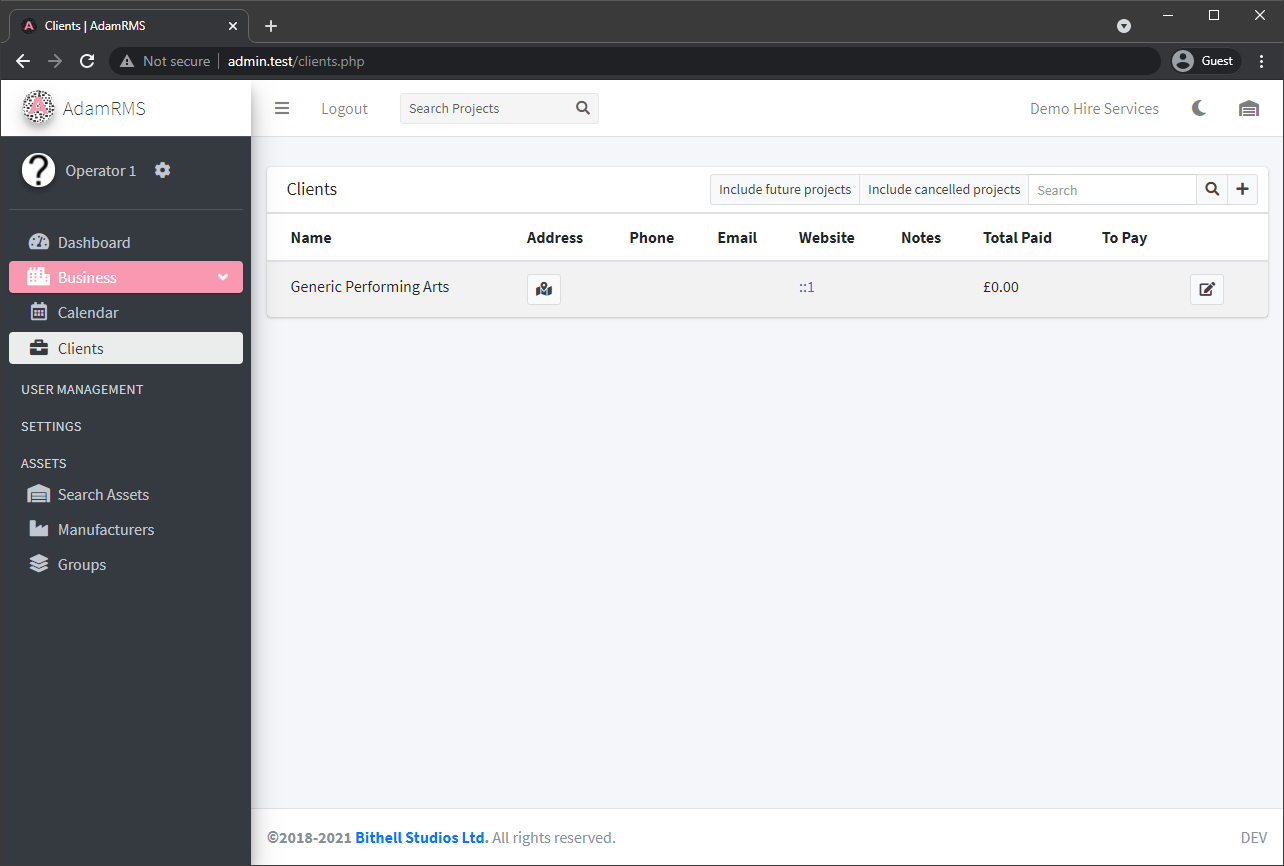 Client List
A new client just needs a Name, other entries can then be added by editing the client.
Clients can have the following fields:
Name
Address
Phone Number
Email
Website
Notes - General comments about this client
Payments​
---
The Payment page is your business ledger, which tracks all payments added to the RMS.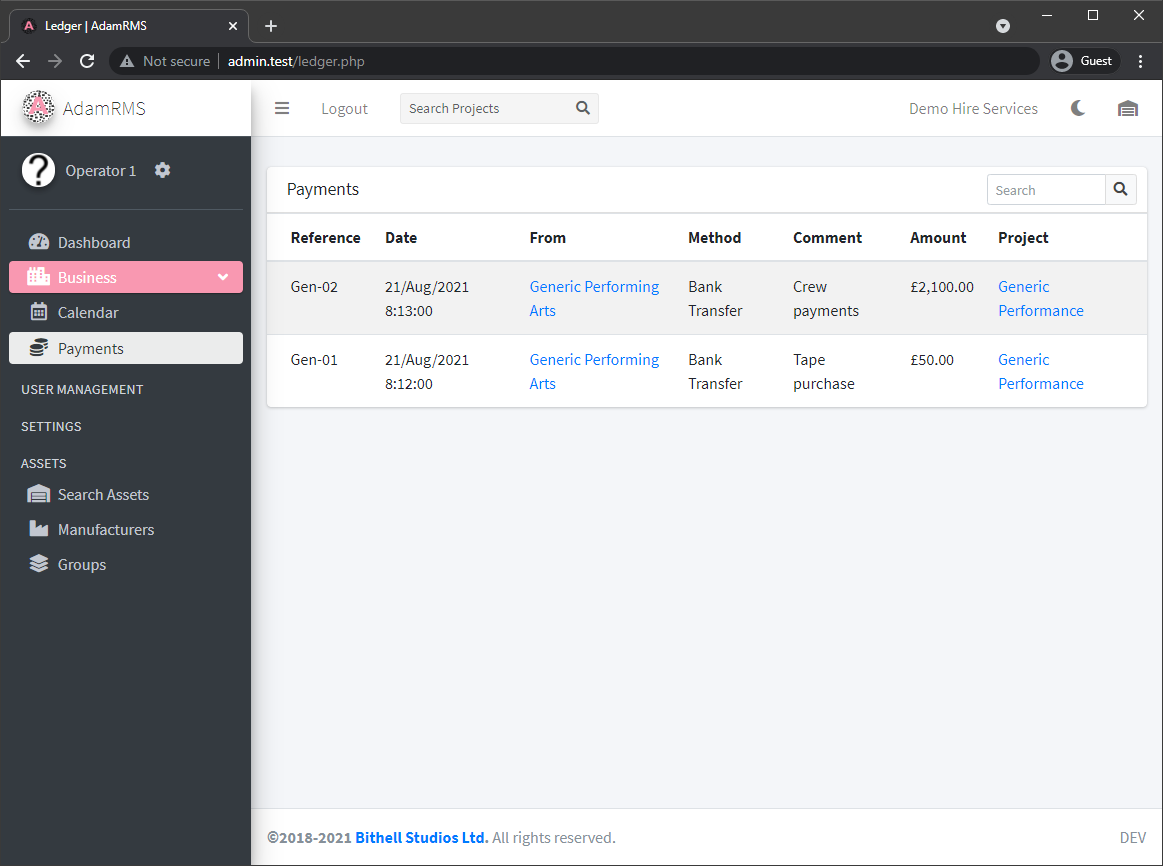 List of Payments
Locations​
---
Projects and Assets can be assigned a location to say where they are.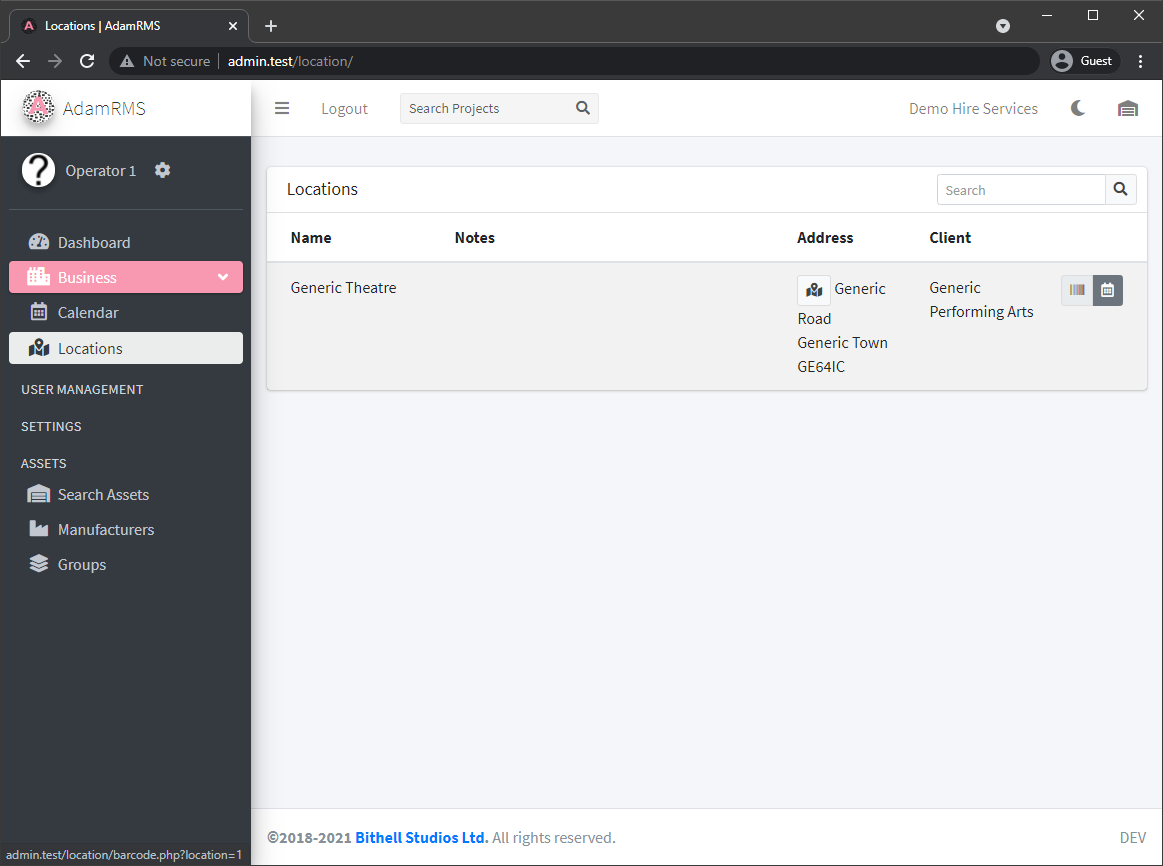 List of Locations
Location Permissions
87 - View a list of locations
98 - Add a new location
99 - Edit a location
103 - View location barcodes
Locations consist of:
Name
Address
Notes (eg. Access requirements)
Client - Link a location to a client
Sub Location Of - Add a hierarchical list of locations.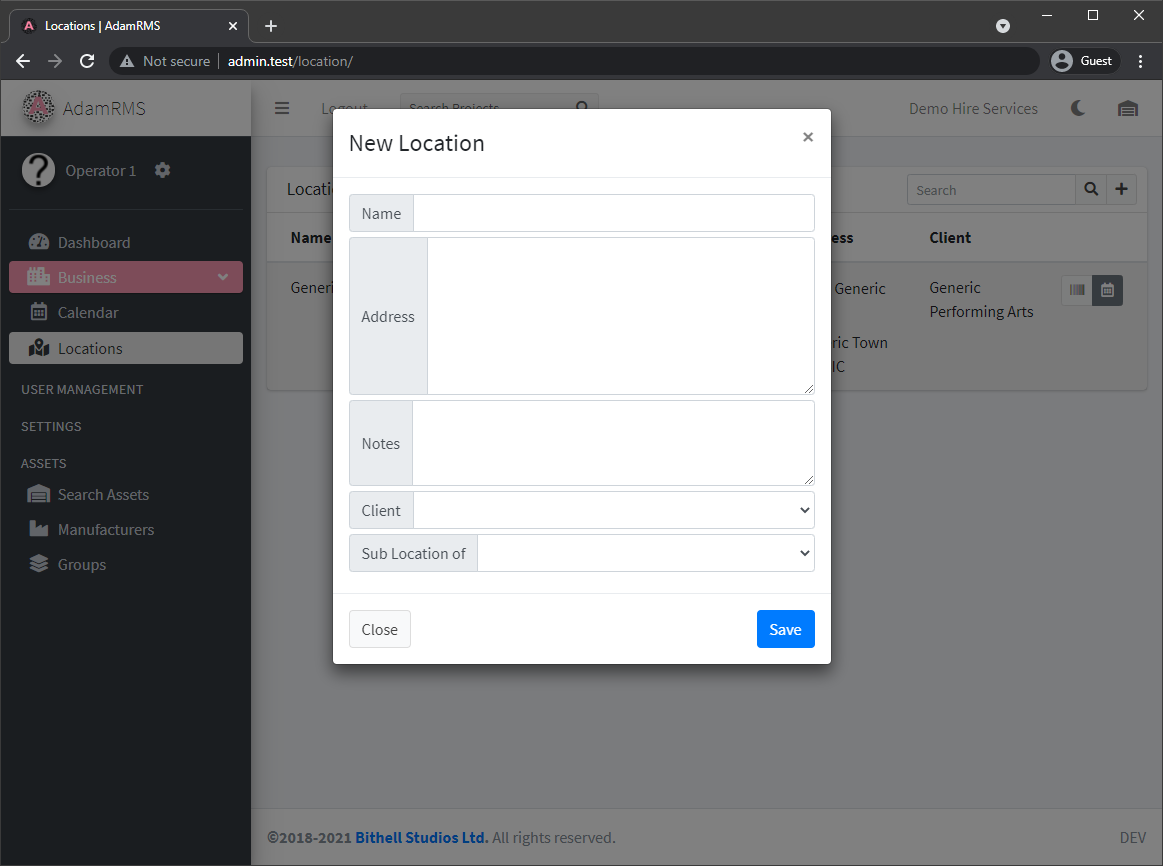 Adding a new location
Each location has an AdamRMS barcode that is used by the AdamRMS App. These can be printed to place in the location or accessed from the website to assign assets to a location.